"Geopedia of The Month: Huanglong Karst Formation"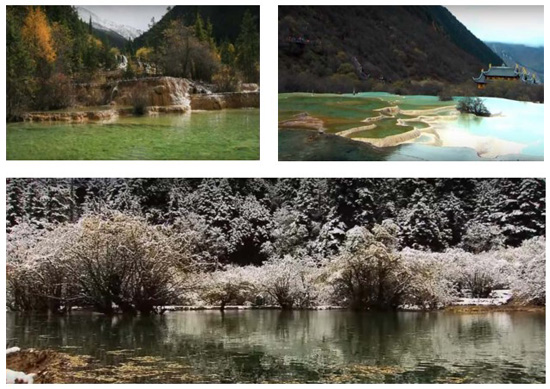 Huanglong is a scenic and historic interest area in the northwest part of Sichuan Province, China. The valley is made up of snow-capped peaks and the easternmost of all the Chinese glaciers. The water from melted snow and the karst emerge from below the earth flow together in the Huanglong Valley. The calcium carbonate in the water concentrated to form solid travertine dikes. This gives rise to many colored travertine ponds, and different layers of ponds are joined together just like terraced fields.
Because of its beautiful mountainous landscape, diverse forest ecosystems, spectacular Waterfalls, hot springs with limestone formations, Huanglong was included in the "World Heritage List" in 1992.
Our Society - GSHK

The Geological Society of Hong Kong is a non-profit organisation that attempts to promote geological and earth science studies within Hong Kong and the adjacent region. We organise local and overseas fieldtrips, as well as lectures. The Society publishes a journal (The Hong Kong Geologist) and bulletins dealing with a variety of earth science subjects.

---
For any enquiry and suggestion, please mail to Webmaster.

Bulletin No.12, Issue No.1, March, 2017 (Discussion on Description and Classification of Rocks of the Tuen Mun Formation) is on the shelf and ready for your reading and downloading

Newsletter Vol 22_No.2_ December 2016 is on the shelf and ready for your reading and downloading

Prof. Vincent Wong has updated the article about Namibia, Botswana, and Victoria Falls

Prof. Vincent Wong has updated the article about Cuba